Debi's Homespun
Creations
Beautifully hand crafted knit and felt hats and accessories from Debi Garrett, a Spencer original. You will find the perfect style and color for the cold days of winter.
Debi's hats have been featured in boutiques in South Carolina and Asheville. She has conducted workshops in hatmaking near her home in Travelers, SC.
Follow at facebook.com/heritagefarmandcrafts
Contact at pegarrt@aol.com or (864) 607-6021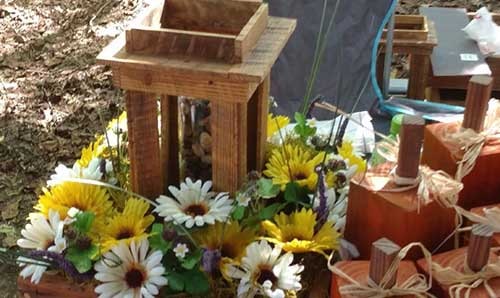 Surgical Technician by day, crafter by night, Wendy Foster creates rustic and farmhouse items for the home.
A favorite at Autumn Jubilee and other festivals, Wendy's creations are sure to please. She is available for commissions of custom designs.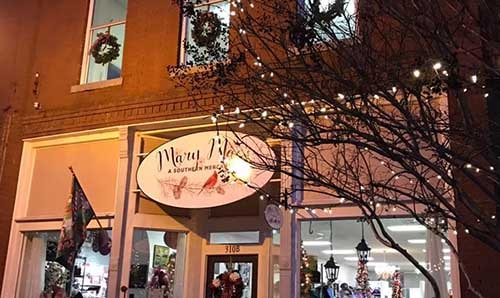 A unique small town shopping experience located directly across from the N.C. Transportation Museum in Spencer. Browse Mary Mae's line of pillows, handcrafted wreaths, local products, soaps & lotions, sweet items for your babies and children, Spencer and High Rock t-shirts, ladies purses and wallets, home decor, flags and garden decor, and so much more! At Mary Mae's ~ A Southern Mercantile there is a little something for everyone in the family....including your pet!
Located at 
310B S. Salisbury Ave. 
Spencer, NC 28159
Hours: Wed - Fri 10am - 5pm
Sat 10am - 3pm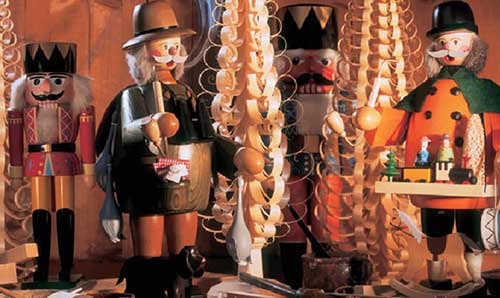 NC Museum
of Dolls, Toys & Miniatures
Smokers, wooden pyramids and dolls are among the authentic German Christmas decorations you will find here. Nesting dolls from Russia will add to the magic of old time Christmas traditions. In addition to the Market Hut, the NCMDTM will host a Make a Lantern Workshop for kids at 3pm, Dec 11. Trains, dolls and other toys will be on display at the Museum.
Located at
108 Fourth Street
Spencer, NC 28159
Hours: Thurs - Sat, 10am-4pm
www.ncmdtm.com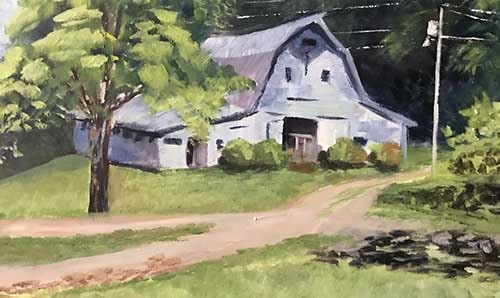 Ray grew up in Teaneck, N.J. He excelled in art throughout high school and at Kean University. He worked in the theme park industry as a caricature artist.
A stroke, caused from sickle cell anemia, claimed the hearing in his left ear and vision in his right eye. After months of physical therapy, his love for art was renewed. He returned to Cirque and met his love, a Costa Rican woman that would convince him to follow the Lord and a life in beautiful North Carolina. His art exemplifies what beauty lies around us that the average man takes for granted.
www.rayrichardsonart.com - Instagram  @raysartjourney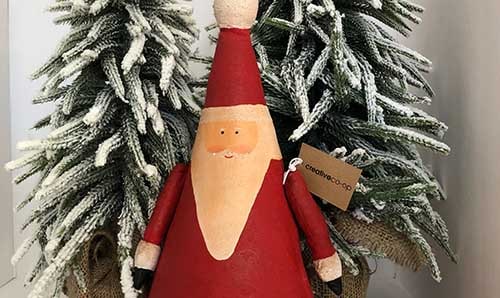 Seasons Gifts
Shop with a Mission
Moravian Stars and Cookies, stuffed animals from Germany, Mission Pottery from Lexington, toys and games for growing hands and growing minds. We offer unique gifts that bring joy and beauty to our lives by partnering with companies that promote fair trade, social responsibility and justice. Our proceeds support Senior Seasons, a ministry for senior adults in our community. Located at
 200 W. Innes Street Salisbury, NC 28144
Sun 9am - 11am
Due to COVID, we offer personal shopping by appointment
Tues – Thurs, 10am-5:30pm
Shaped by Nature
Pottery & Wood
Heather's pottery has the true mark of an artisan. Uniquely designed mugs, bowls, bird houses and more will be found here.
Kitchen utensils hand crafted from beautiful wood by Chon Carlile, would be a distinguished addition to any kitchen. Wooden framed artwork with various designs will be found at this Market Hut. Everything you find here is one of a kind, so don't ponder. if you like it, buy it. Follow at www.facebook.com/carlile243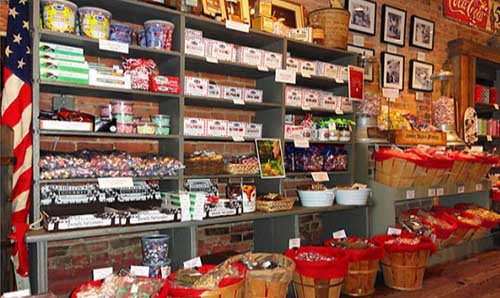 A treasure trove for children of all ages – especially those with a sweet tooth. The Candy Factory is the delicious destination for nostalgic candies, chocolates, Red Bird peppermint puffs, stick candy, licorice, sugar-free hard candies and chocolates, and hundreds of old-fashioned candy favorites. And don't forget the fresh creamy fudge made locally in their Lexington store! Located at 
15 N. Main Street Lexington, NC 27292
Hours: Mon -Thurs 10am -5:30pm
Fri 10am-7:30pm, Sat 10am-4:00pm
www.lexingtoncandyfactory.com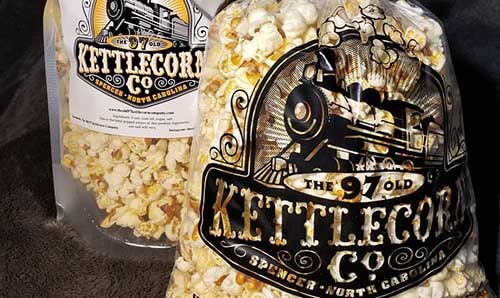 The Old 97
Kettlecorn Company
The Old 97 pops the most delicious all natural kettlecorn done the old fashion way. They offer classic and specialty flavors, including Cheerwine and Caramel.
The Old 97 Kettlecorn Company is a family run business out of Spencer that believes in bringing you the best quality kettle corn. They believe in giving back so they support Bread Riot and their mission to help local farmers and the community.
www.theold97kettlecorncompany.com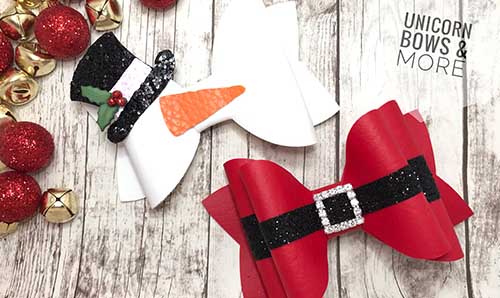 Unique, beautiful and great quality…that is what people are saying about Ashley's bows.
She will have such a large collection of holiday bows and earrings, it will be hard to choose. Ashley's creativity extends to any theme and she has definitely gone to the dogs! So don't forget to shop for your furry friends.
Follow at www.facebook.com/unicornbowsandmore. Contact at @unicornbowsandmore - Facebook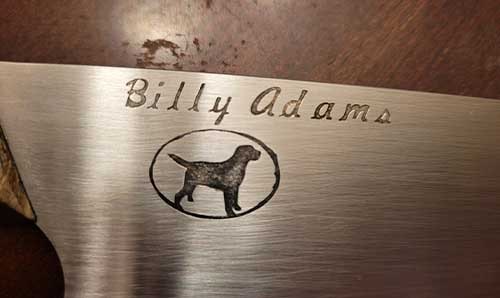 Welcome to Labrador Forge. This is a joint adventure between Chuck Payne and his 15yr old son Ethan.
Their knives are works of art, as well as, functional cutlery. They will be setup with some of their knives and other blacksmithing items for sell, like dinner bells. Chuck and Ethan will be doing live demos throughout the day at their Winterfest Market Tent.
www.facebook.com/Labrador-Forge - Contact at 704-798-0386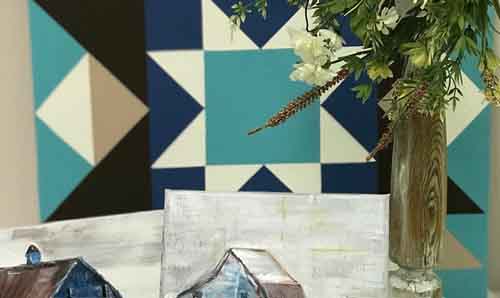 Barn Quilt workshops by Dale Edwards attract barn quilters from many cities and towns outside of Rowan County.
Workshops will be held during Winterfest on Saturday, Dec 4 & 11.
Large or small Barn Quilts will be available for purchase at our Market Tent during Winterfest.
www.facebook.com/MaryMaesMercantile/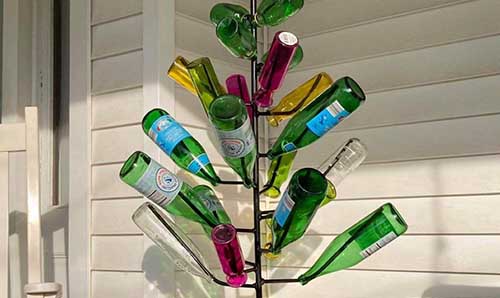 Steel Movements
Fabrication
Steel Movements Fabrication is the brainchild of local welder/fabricator Tony Deal and unique artist Brittany Deal. Born out of a love for art, welding and fabrication, Steel Movements offers a wide range of creations from the artistic to the practical. Most offerings are tailor-made to customer preferences and requests.
"The welding of metal is akin to sewing two fabrics together. There is a beauty and calmness in the movements of steel." www.facebook.com/steelmovements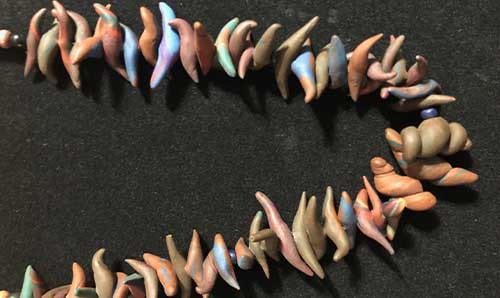 Unable to settle on one type of technique, local maker Leigh Ann Alexander creates jewelry and accessories that represent "her latest whim". From polymer clay beads, to painted items and scarves, Whimsy has something original and unique for everyone. Leigh Ann teaches Art and Theatre at North Rowan High School.
Contact at LeighAnnStudioCreate@gmail.com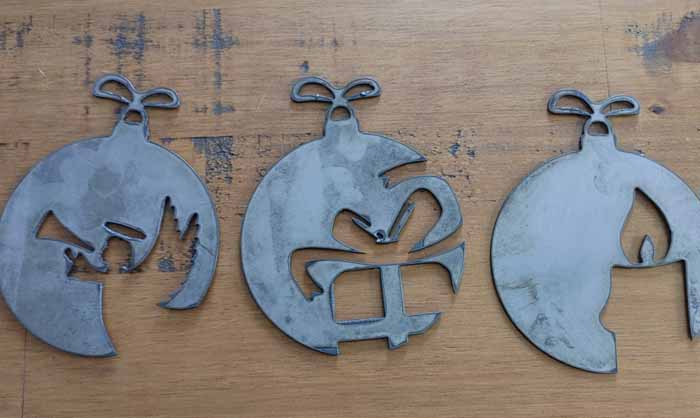 Wise Earth and Iron
Metal Fabricator
Wise Earth & Iron is a family owned and operated metal art company that specializes in custom metal art décor, furniture and signs. Each piece is handcrafted. 
In addition to Christmas ornaments and accessories, they create many designs with military themes.
www.facebook.com/wiseearthandiron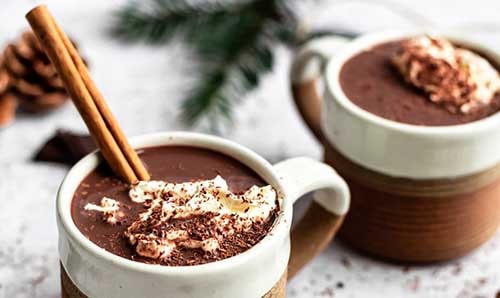 Hot Chocolate - Cider
Spencer Jaycees
Follow the aroma of hot chocolate and hot cider to the Jaycees Market Tent. Savor the traditional tastes of a cold winter day.
The Jaycees give young adults between the ages of 18 and 40 the tools they need to build the bridges of success for themselves and their communities in the areas of business development, individual development, community involvement and international connections. We foster the development of leaders through training, real world experience, community involvement, and the creation of a collaborative network among young adults.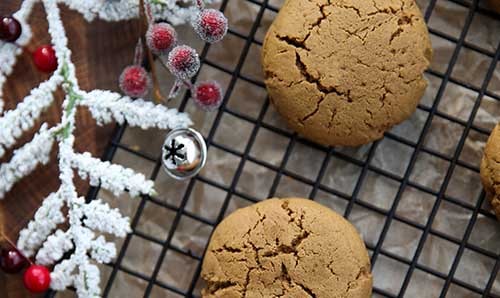 What is a winter festival without gingerbread cookies!
The Spencer Woman's Club will team up with A Sweet Success Bakery in Greensboro to offer delicious baked goods for sale. This unique bakery provides one-on-one job training for adults with special needs, and 100% of their proceeds are donated to Sanctuary House, a day program for adults with mental illness.
Founded nearly 75 yrs ago, the Spencer Woman's Club is still strong and united by a desire to create positive change in the North Rowan community.  www.asweetsuccessbakery.com
Gather around and be transported back to days of old as our talented readers bring the classic Christmas stories to life. Listen as each character in the stories seems to jump right off the page. A real treat for children and adults as well.
You never know what to expect. Our readers have free rein to make it their own unique version of Storytime. Who knows, you might even get up and dance.
The Spencer Public Library is our Winterfest partner for Storytime.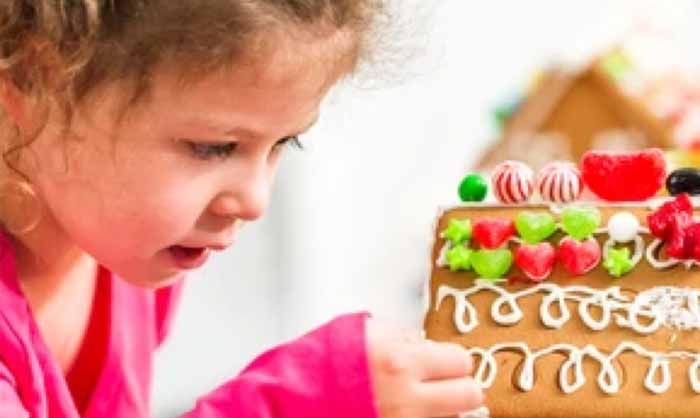 Friday, Dec 3 at 6pm
Wounded Warrior Cookie Collection
Saturday, Dec 4 at 4pm
Decorate a Sweater Cookie
Saturday, Dec 4 at 5pm
Create a Sweater
Friday, December 10 at 5pm
Build a Gingerbread House
Saturday, Dec 11 at 3pm
Make a Lantern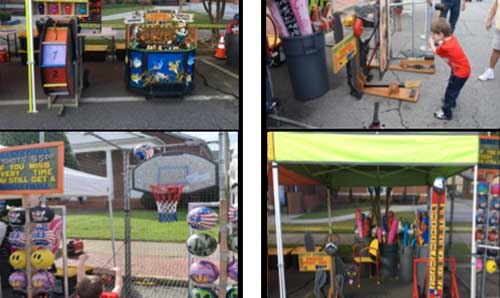 Whether throwing a ball or ringing a bell, kids will have a blast in the 10' x 42' activity tent for kids.
KidsPlay is an absolute favorite at community festivals around the state and region.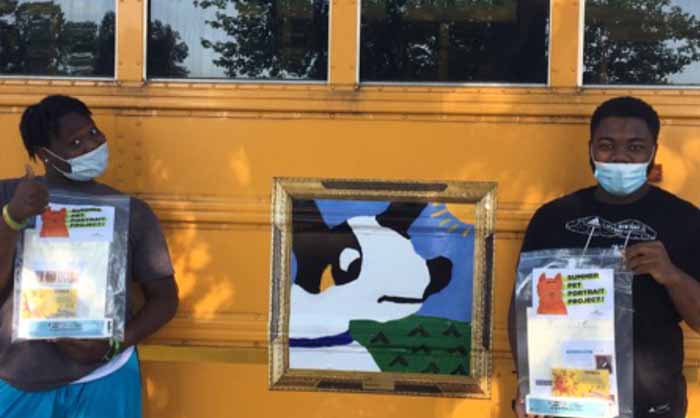 Pet Portraits
Charity Tent
During the pandemic, the kids of Rowan County Schools, in partnership with Fresh Artists, created a portfolio of Pet Portraits as a way to welcome Chewy to Rowan County. At the welcome event, many people asked to purchase the portraits, so now
that is possible at the Winterfest Charity Tent.
Proceeds will go to Faithful Friends, a Rowan County no-kill sanctuary for cats and dogs.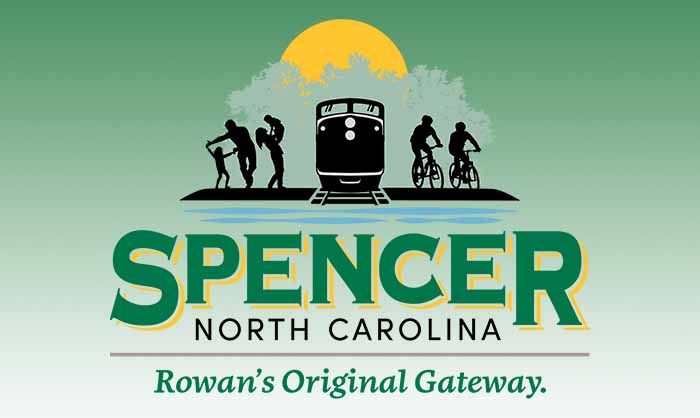 Mark your calendar because on the first and second Friday and Saturday of December, Park Plaza will transform into a German Christmas Market, bustling with delicious local food, seasonal activities, a kid's parade, carols, dance performances, a beer garden for the adults, hot chocolate and cider for the kids, and plenty more!
Events will kick off on December 3rd with a tour of Spencer's brand-new town hall, so come stop by and say hello!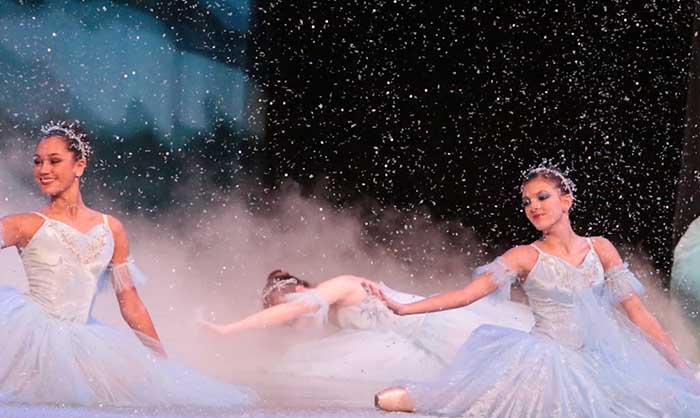 The Salisbury Dance Academy provides a nurturing, challenging, and educational environment for students. We are the home of the Eastern Shore Ballet Theatre and specialize in teaching Classical Ballet. Offering high level technical training, our class offerings include options for the pre-professional student as well as recreational dance experiences. Classes include Classical Ballet, Pointe, Jazz, Tap, Hip-Hop, Modern, Lyrical, Musical Theater, and Progressing Ballet Technique® methodology. Several graduates of the Academy are currently pursuing professional careers in the performing arts. 
www.salisburydanceacademy.com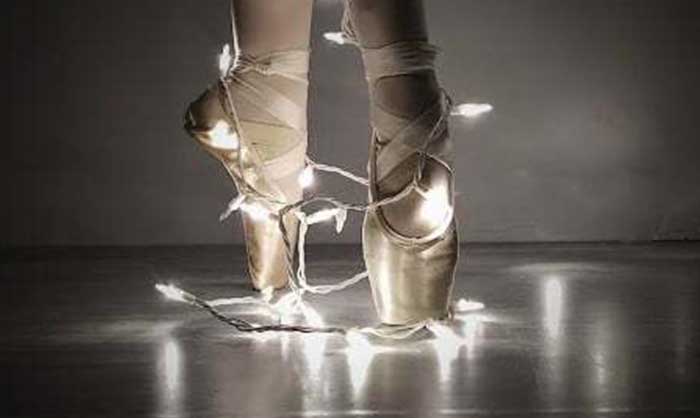 To the Pointe
Dance Company
It is the goal of To the Pointe Dance Company to teach quality dance and tumbling classes, in an encouraging environment, where students build self-esteem and develop their skills and talents. We want our students to be continually growing as dancers, attaining new skills in tumbling, always excited to be coming to class, and always expecting a positive experience. A wide variety of classes are offered for students ages 3 and up, for the Beginner to the Advanced Student
QUALITY DANCE & TUMBLING CLASSES SINCE 2004
www.2tpdc.com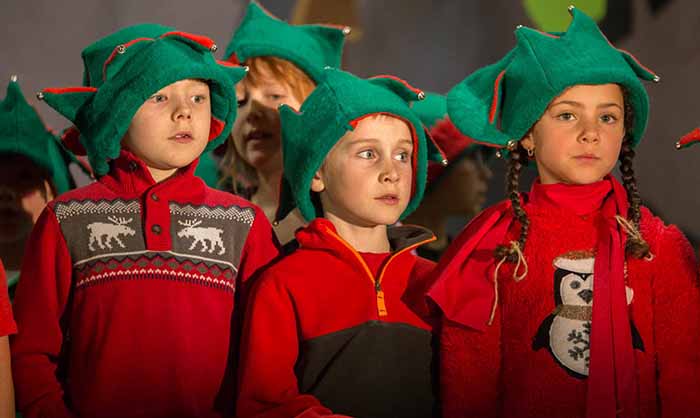 Rowan County's #1 music education facility, located in Spencer, NC opened in June of 2016 by Jessica Drake Mosher. Envisioning a proper music education facility between Charlotte and Winston, this historic property was the perfect fit to flip!
Their personalized training, consistence, and fun atmosphere keeps the people of Rowan coming in! Besides private training in various instruments they offer group projects and band opportunities throughout the year. All learning types, levels, and ages welcome. The brand of Nebulux is constantly demonstrating that anything is possible with determination, hard work and creativity. www.nebuluxmusic.com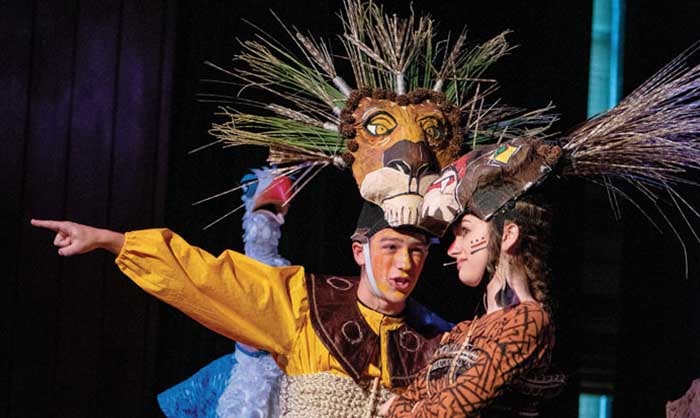 The North Rowan High School Drama class is led by Teacher of the Year, Leigh Ann Alexander. Under her direction, North area students have performed Aladdin, The Wiz and The Lion King. The 2022 production will be Addams Family Values, May 5,6,7.
"Our vision is creating individuals that can go out and change the world" Meredith Williams, Principal NRHS.
www.rssed.org/nrhs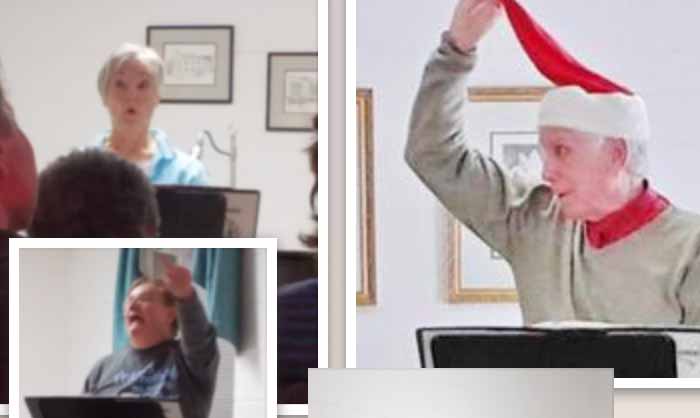 Phoenix Readers
Center for Faith & the Arts
Readers theatre has been often called "theatre of the mind," a medium in which performers conjure a rich, sensory experience for the audience.  The acting style is a fusion of acting and reading, and the scripts are created from a variety of literature: plays, novels, short stories, letters, songs, and poems.

The performance is primarily stationary, with readers seated on stools, chairs, or boxes and scripts held in their hands or placed on lecterns. Physical movement is mostly suggested; scenery and costumes are only selectively implied.

 www.faithart.org/phoenix-readers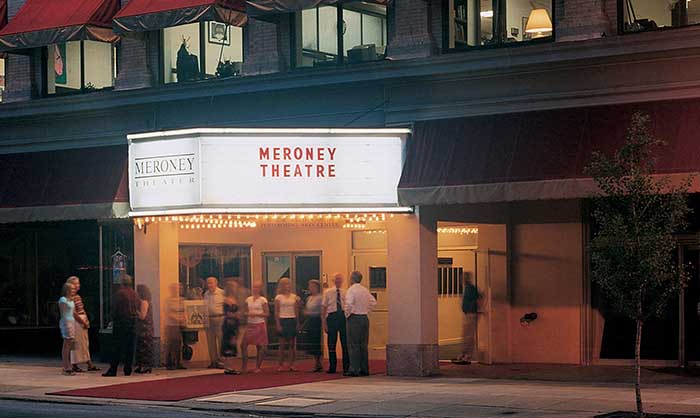 Piedmont Players Theatre is a non-profit organization established to entertain and educate its members and the public by the production and study of dramatic arts.
With the help of a tremendous amount of generous volunteers and donors, what started out in 1961 as an idea for a "little theater" has grown to become a Salisbury institution, recognized by the North Carolina Theatre Conference as The Outstanding Community Theatre in North Carolina. 59 years of community theatre.
www.piedmontplayers.com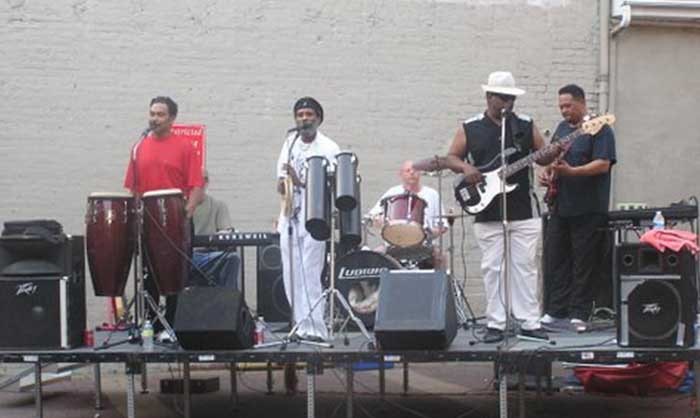 A hometown favorite and regional sensation, this band has something for everyone in a resonating mixture of Motown, Rhythm & Blues, Soul, Funk, '70s hits, and classic rock.
Members include: Gerald Knox, lead guitarist and bass vocalist; Roland Reid on guitar; Jerome Heggins on lead and backing vocals and percussion; Nate Thompson on lead and backing vocals, percussion; Alan Wyrick on guitar, keyboard and backing vocals; and Jimbo Martin on drums and backing vocals.
These talented musicians will transition to Christmas music as Winterfest 2021 comes to a close.

www.facebook.com/Divided-by-Four-Band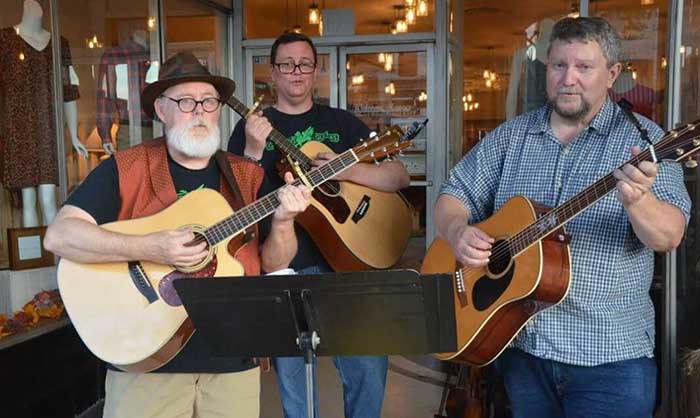 Middleshire performs a blend of cover tunes and originals in an indie folk style. Although some of the songs they play are from other genres, their arrangements cast them in an innovative light.  They're available for a wide range of gigs including restaurants, pubs, coffee houses, private parties, and charity fundraisers.
Gary Combs
Vocals, Guitar, Mandolin, Fiddle
Darrell Brown
Vocals, Guitar
Jef Coburn
​Vocals, Guitar, Pennywhistle, Percussion
www.middleshire.weebly.com/gallery.html
Since 1977 Bojangles' has been serving customers our perfectly seasoned chicken, made-from-scratch biscuits, signature fixin's, and Legendary Iced Tea. Our biscuits are carefully prepared by our Master Biscuit Makers and served hot and fresh all day every day. Bojangles' flavorful, one-of-a-kind food is sure to keep you coming back for more. It's Bo Time!
Located at 310 Salisbury Ave Spencer, NC 28159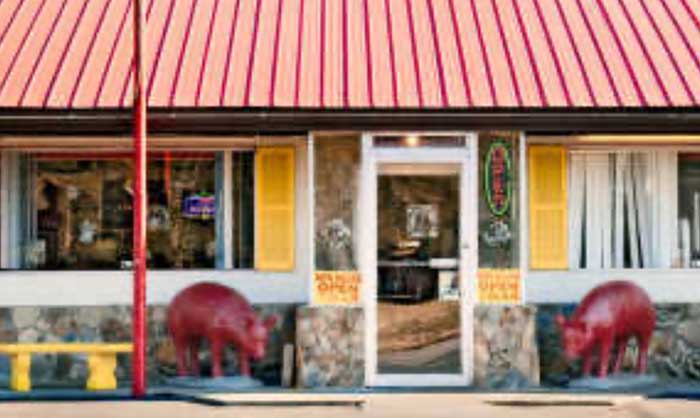 Family-friendly BBQ spot with a drive-thru window dishing up traditional slow-cooked meat & sides.
Stop in for hot dogs, burgers, chicken and barbecue plates! Breakfast, lunch or dinner, their menu has something for everyone.
Located at 615 Salisbury Ave
Spencer, NC 28159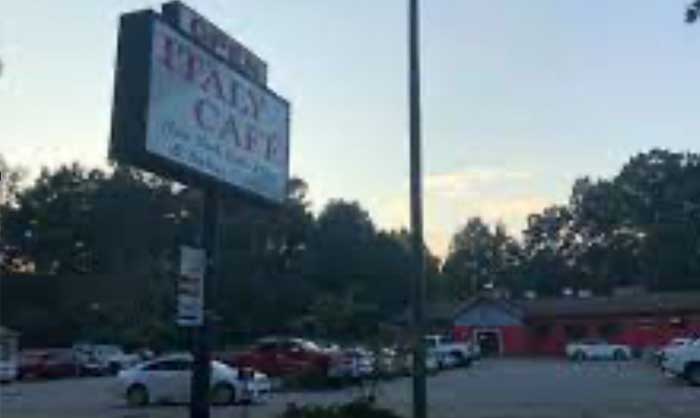 Top-rated pasta, rich sauces, and more great Italian fare await your palate at Italy Cafe. New York style pizza and Italian cuisine is their specialty!
Located at 1205 Salisbury Avenue Spencer, NC 28159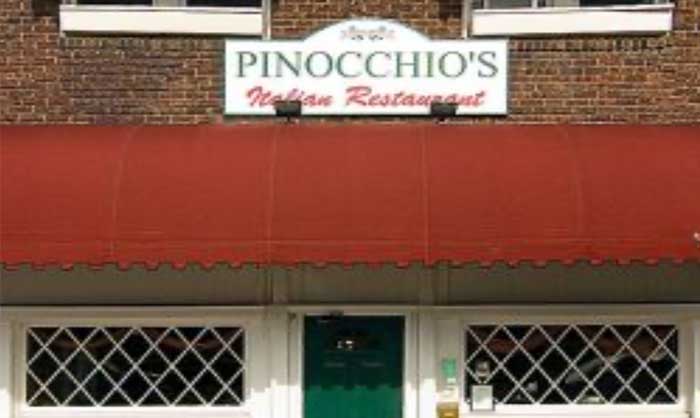 Pinocchio's is a small restaurant in Spencer specializing in gourmet Italian dishes. We have a cozy, but elegant atmosphere that allows us to have excellent customer service.
Owners Anthony and Amy grew up on the Hudson River, an hour above New York City. Everyday hands on, they are heavily influenced by the Toscana and Sicilia regions.
Located at 518 S. Salisbury Avenue
Spencer, NC 28159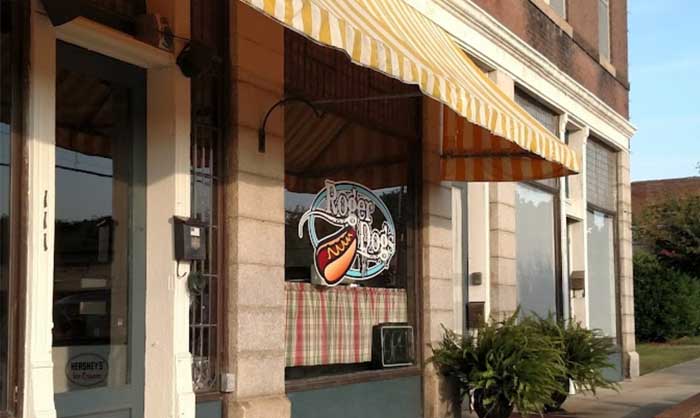 What people say about Roger Dog's
You'll find great food, caring people, and the best service around… all in the heart of Spencer, steps from the NC Transportation Museum state historic site. If you've not experienced Pam and Roger's great menu and their way of caring for you like family, you're missing out.
Located at 111 5th Street Spencer, NC 28159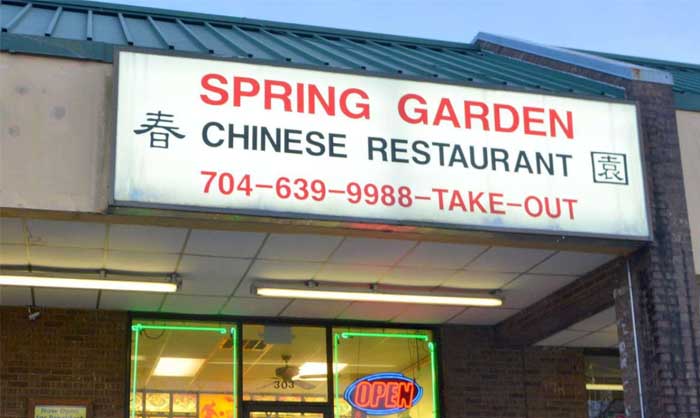 Spring Garden Chinese Restaurant offers Take-out Chinese food at great prices. They have plenty of appetizer, entree, and side items, so there is something for everybody.
Located at 303 Salisbury Ave Spencer, NC 28159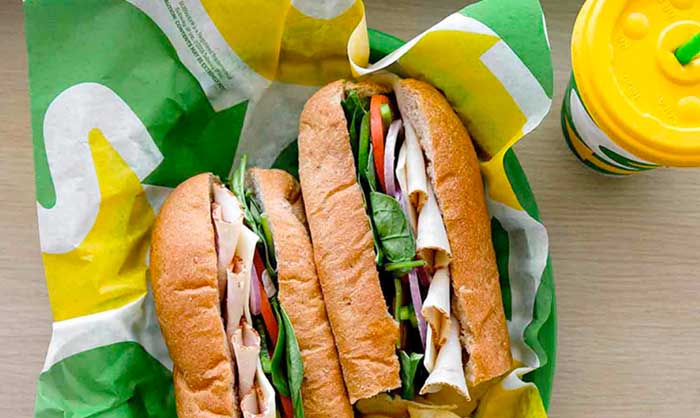 As the largest quick service restaurant brand, Subway serves freshly made-to-order sandwiches, wraps, salads and bowls to millions of guests, across more than 100 countries in nearly 40,000 restaurants every day.
The Spencer restaurant is owned and operated by local Subway franchisee Kevin Jones, who is committed to delivering the best food and guest experience possible.
Located at 305 N Salisbury Ave Spencer, NC 28159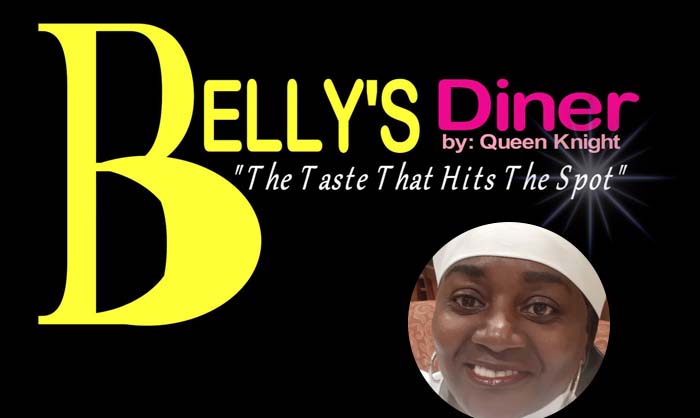 Belly's Diner is an extension of Queen Knight Restaurant created by Linda Smyre Knight. It will be more of a casual setting where all are welcome to come, relax and enjoy a quick bite, a sit down meal, or call in and pickup on the way home.
Located at 320 S. Salisbury Ave Spencer, NC 28159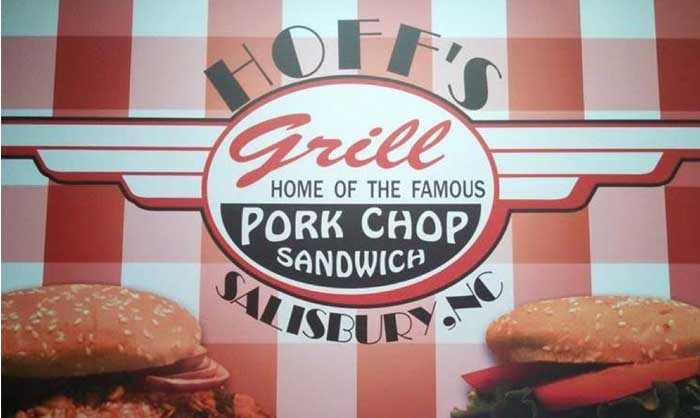 Hoff's Grill is the Home of the Famous Pork Chop sandwich.. If you are looking for all American food, this is the place. You will not go home hungry.
Locally owned by David & Jolene Houchins.
Located at
1621 W. Innes Streeet
Salisbury, NC 28144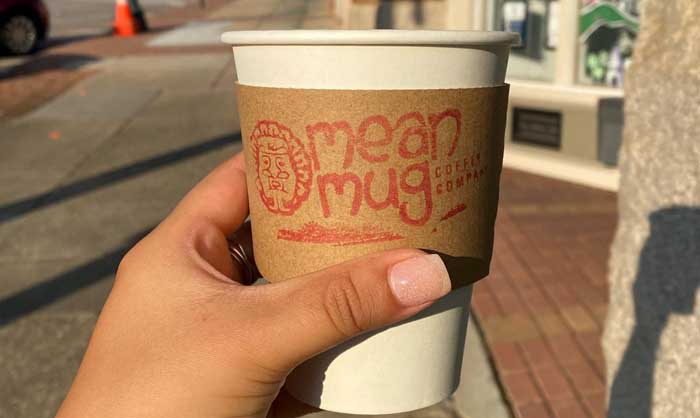 What will it be? Americano, Chai Latte, Macchiato, or Cheerwine Cappuccino? Or maybe Winter Wonderland Drinks? Fair Trade and Organic. It It is all here…to warm your heart and soul.

Mean Mug is proud to be part of S.O.A.R., a community college program designed for adults with intellectual disabilities. The focus is to help the individual become more independent by acquiring life skills needed to function in daily life.
Located at 110 N. Main Street Salisbury, NC 28144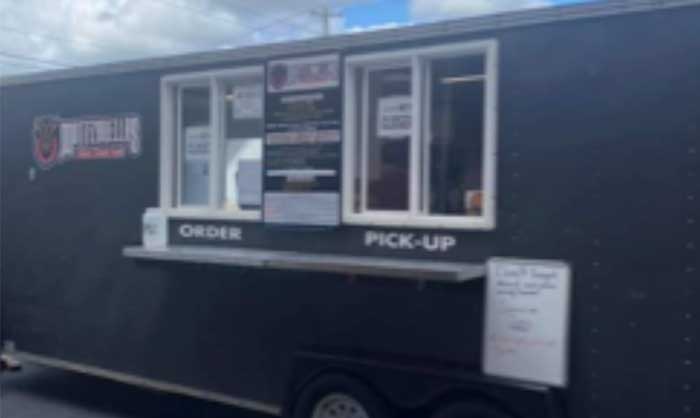 Favorite food for the family. Serving fresh pizza and wings. All dough is made fresh, no prefab crust and a special sauce.
Pizza options include Cheese, Pepperroni, BBQ Bacon & Chicken.
Wing flavors:
Buffalo Medium (yes we use Franks red hot), Myrtle Beach (it's hot and sticky just like a day on the beach), Honey BBQ (For the wimpy folks), Gold Rush (SC meets Buffalo NY)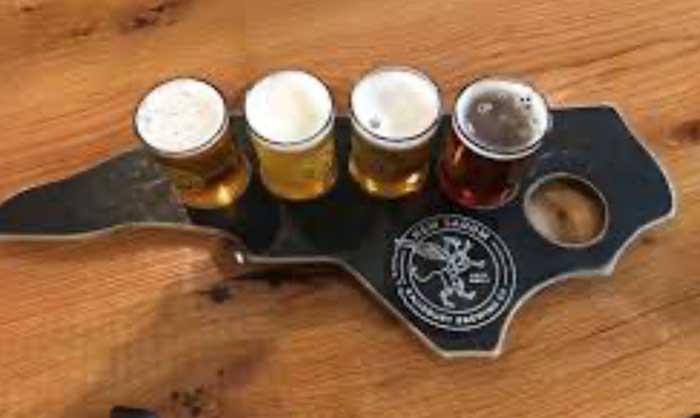 Born in the heart of Salisbury, New Sarum Brewing derives its name from the original settlement name of Salisbury's Sister City "Old Sarum" England.
Our company is based on a basic principle, creating great craft beer. Each recipe begins with a study of an individual style of beer, searching history for proved and tested methods of creating the foundation. Our full-body beers are created in a consistently high quality standard that sets us apart from the competition.
Located at
109 N Lee Street
Salisbury, NC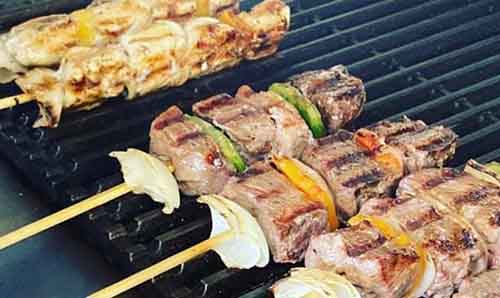 Stick It 2 You
December 3 only
Stick it 2 you is dedicated to making delicious food on skewers, We sell chicken kebabs veggie kebabs and beef kebabs and more. Contact us and let us do the catering . We do all events, parties, weddings, pool parties and more.
Follow at www.facebook.com/Stick-It-2-You-104731834601255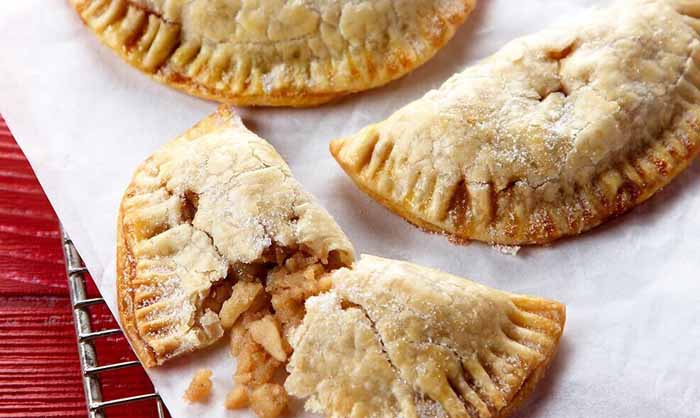 Sweet Southern Fried
Apple Pies
Sweet Southern Fried started four years ago on our family farm, Almond Farm in Concord NC. We have now branched out due to the popularity of our fried pies. We offer other sweets and treats in addition to our famous fried apple pies which are made fresh on the spot where you see our tent. We hope to see you soon at Winterfest!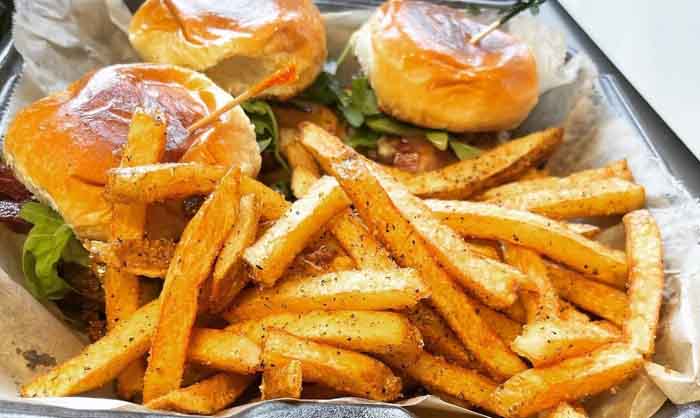 Saucey Chick
December 10 only
Chef Angela (Nikki) Knox is the funder and executive chef at Xtra Sugar, a culinary experience based in Greensboro, NC. Originally from Salisbury, NC Chef Nikki maintains a cooking show on YouTube, has published a cookbook and has grown 2 brands, Xtra Sugar and Saucey Chick.
Saucey Chick is propelling BBQ, Marinades, Dipping Sauces, and Spread to the next level! Each multi-purpose sauce is hand crafted with exotic spices, succulent oils, aged cognacs and bourbon, and is infused with delectable fruits to develop a sauce that is Xtra Bold, Xtra Zesty, and Xtra Flavorful.
www.xtrasugar.com/saucey-chick